Proudly South-African
#ButtaNutt crafts a series of authentic nut butters and milks using natural ingredients. Our products are simple and totally delicious.
No added sugar, preservatives or stabilizers.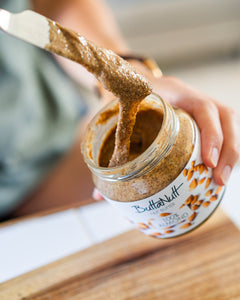 Good For You
ButtaNutt spreads are not only simple and totally delicious - they are healthy, wholesome, better-for-you plant-based food. Packed with protein, good fats, vitamins and minerals to support the best version of you.
Read More
Where to find us
You can find ButtaNutt in most major supermarkets country wide as well as most independent grocery and health shops. If however you cannot find a local retailer – please message us directly on email or social media and we'll do our best to direct or provide an online solution.